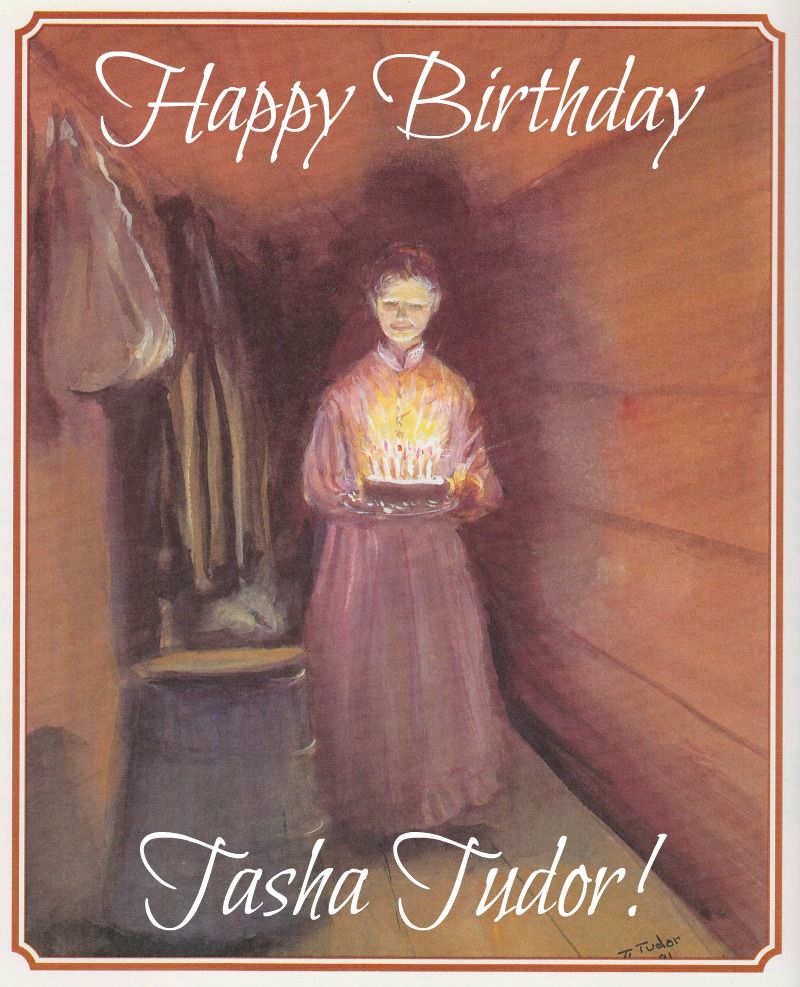 The other night Marjorie and I sipped tea out of pink lustre and spent an evening dreaming of new artistic pursuits. At the Tasha Tudor Museum, Ellie and I colored pictures and she told me she wasn't sure she wanted to grow up because she, "loves doing child-things!" And I thought of Tasha's endless imagination, her fascination with the child-like things of the world and thought that perhaps, I, too, would determine not to grow up, inside, at least (it is quite nearly impossible to stop the outward from fading). To always see with child-like wonder the glorious beauty of the simple things, when not knowing the answer is quite alright, because mysteries are wonderful and everything is full of promise.
Tasha searched a few times to find the particular variety of rose that grows with abandon in her garden, but to no avail. She was hardly disheartened, though, as a "Mystery Rose" is almost sweeter than any other, for the not-knowing. It is a treasure, a gift just for Tasha, perhaps, that alighted on this beautiful landscape in Vermont because it felt at home. Perhaps, like so many do who visit Tasha's, it felt the magic, and, having strewn its rosehips about, decided to make Corgi Cottage home.
This treasured mystery rose is a lovely, delicate pink flower. As it turns out, we have three nice little plants just looking for new, magical homes of their own. We are so excited to give away THREE cut-back Mystery Rose plants straight from the Tudor family gardens here in Vermont.
TO ENTER: You must leave a comment on this post here, with your name and email address (we must have a way to contact you! If you are worried about spam, please write your email address with (at) instead of @). Please note comments are moderated and will not show up immediately. One entry per person. Unfortunately, due to shipping restrictions, this giveaway is only open to US residents. Please note we cannot guarantee the plant won't be shipped with a few native "guests" or pests. This giveaway closes at midnight ET on Wednesday, September 4th. Three winners will be chosen at random.
Feel free to spread the word and link to us on your Tasha Tudor Day blog post if you have a blog!
Thank you and Happy Tasha Tudor Day,
Natalie
and
Tasha Tudor and Family